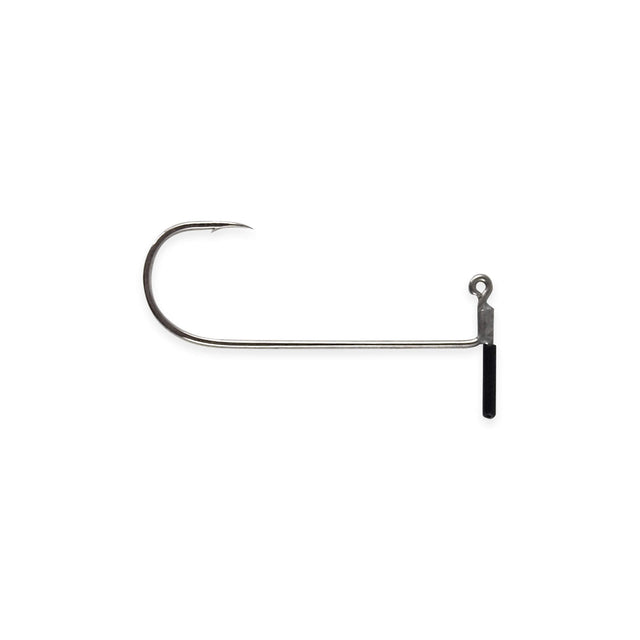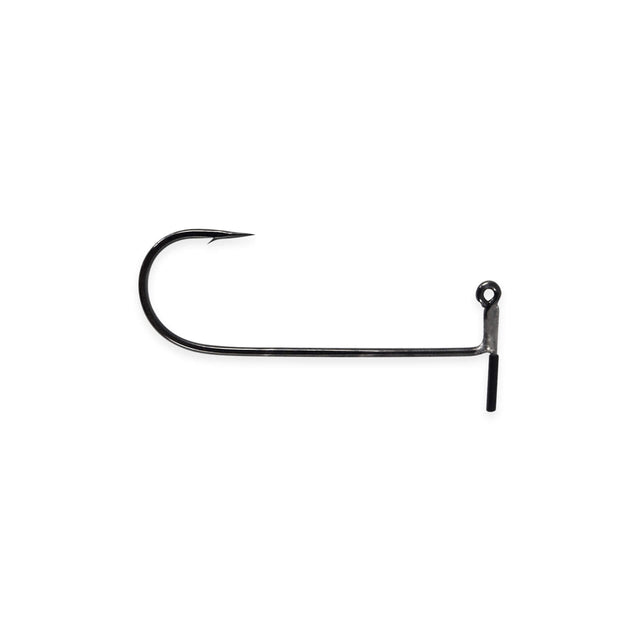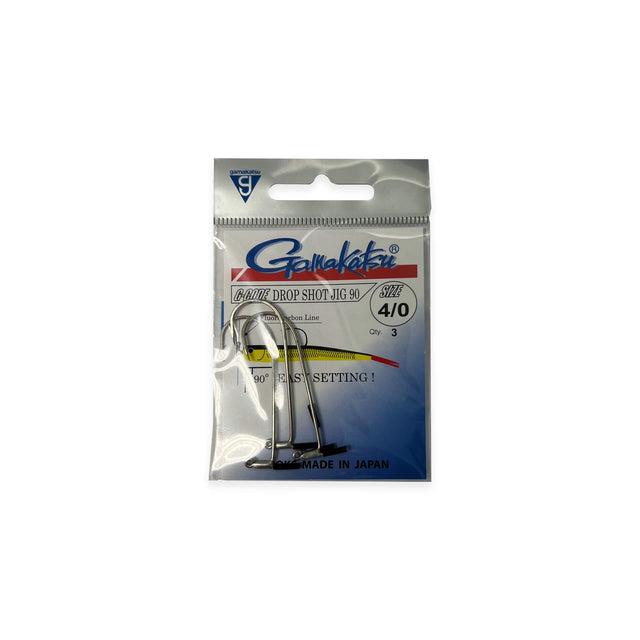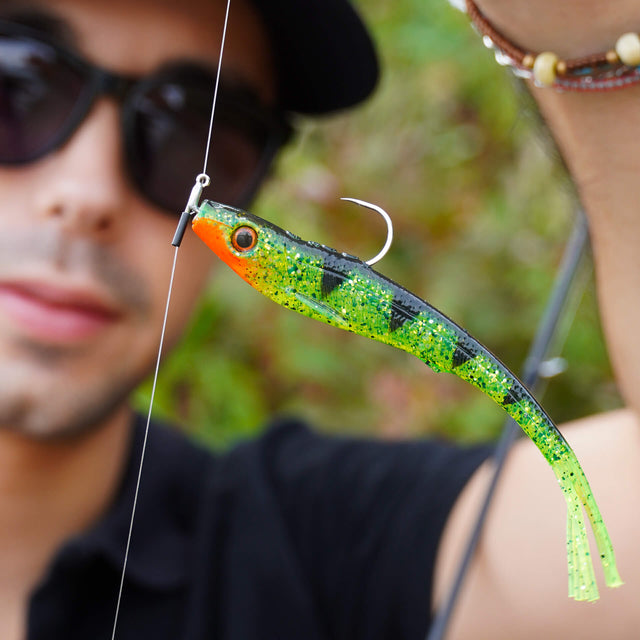 The Gamakatsu Drop Shot Jig 90 hooks are ideal for dropshot fishing for pike, zander and perch with softbaits. The Gamakatsu dropshot hooks have a mechanism below the hook eye, allowing them to be attached to a dropshot system.
The hooks stand out horizontally from the dropshot leader, which provides excellent bait presentation with an effective hook set when the bite comes. The Gamakatsu dropshot hooks are extremely sharp, providing a secure hold in the predator's mouth. Due to the hook's stability, it can easily withstand the drill against strong predatory fish.
Eyelet
For knotting the Dropshot hook.


Silicone Tube
To fix the hook in a horizontal position.


Hook Gape
Wider gape provides a better angle when striking.