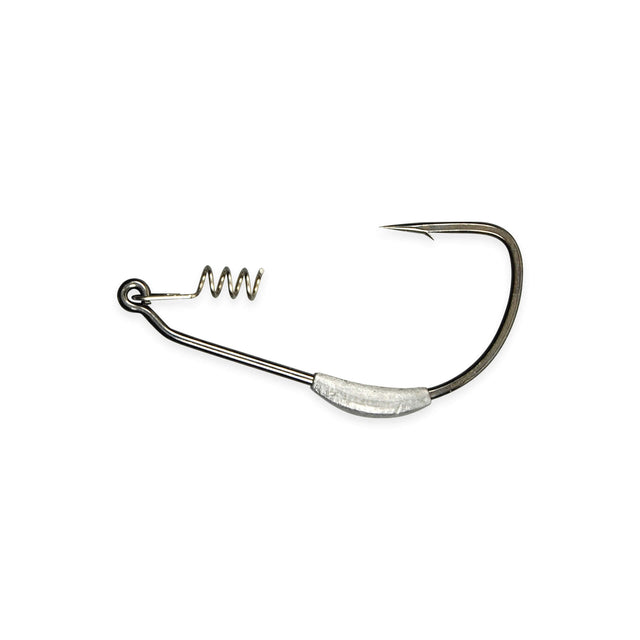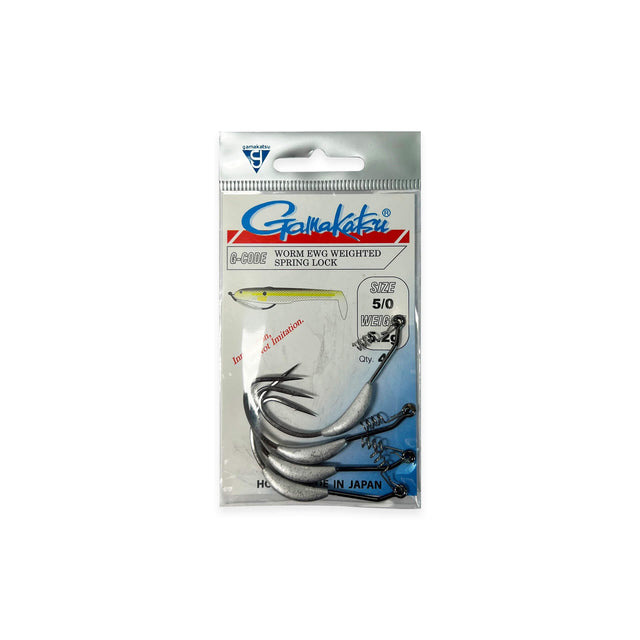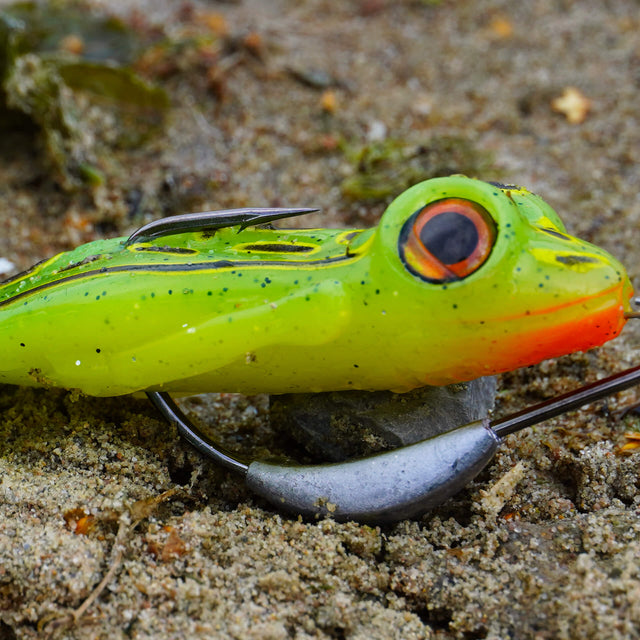 by Gamakatsu
EWG Superline Spring Lock Weighted
Select Hook Size & Lead Weight
The Gamakatsu EWG Superline Spring Lock Weighted is the perfect offset hook system for fishing in weeds, open water or other obstructed areas such as polders.
Its excellent balance, optimal hook angle and incredible sharpness make the EWG Superline Spring Lock extremely reliable. The spiral mount provides a firm hold on softbaits while the weight provides a reliable action at your desired running depth. The tight-fitting hook tip also prevents any snags.
Spiral Holder
Provides a secure hold for softbaits.


Weight
The additional weight provides a faster descent & increased balance.


Hook Arc
The wide hook arc provides an optimal angle.