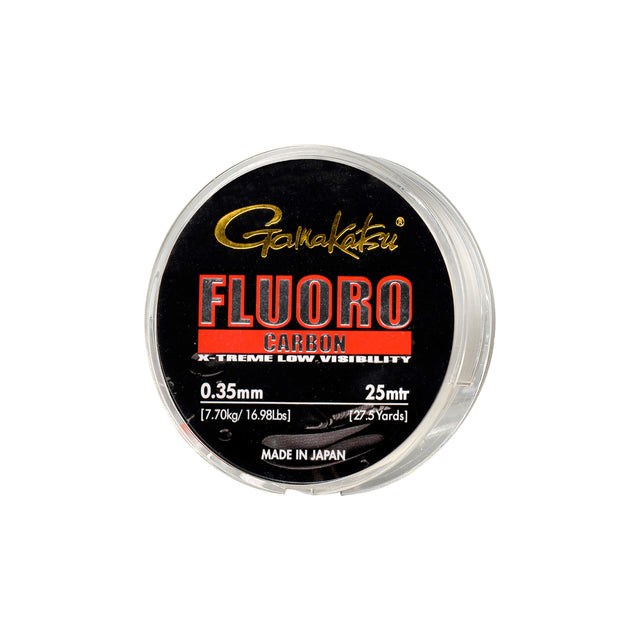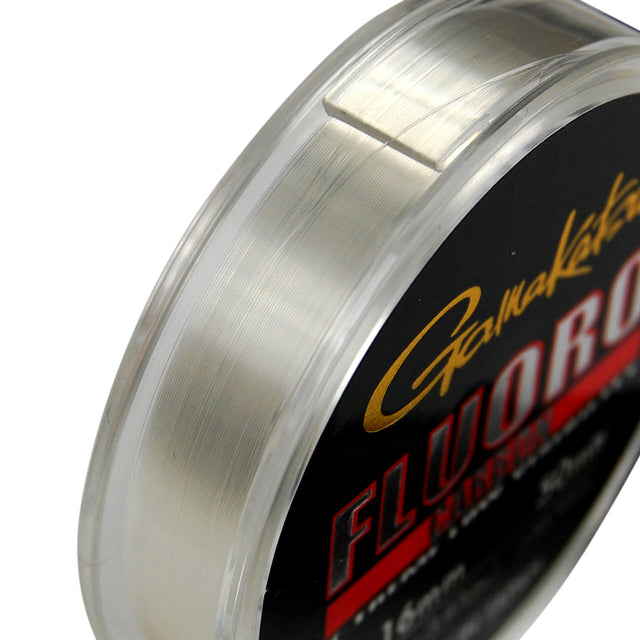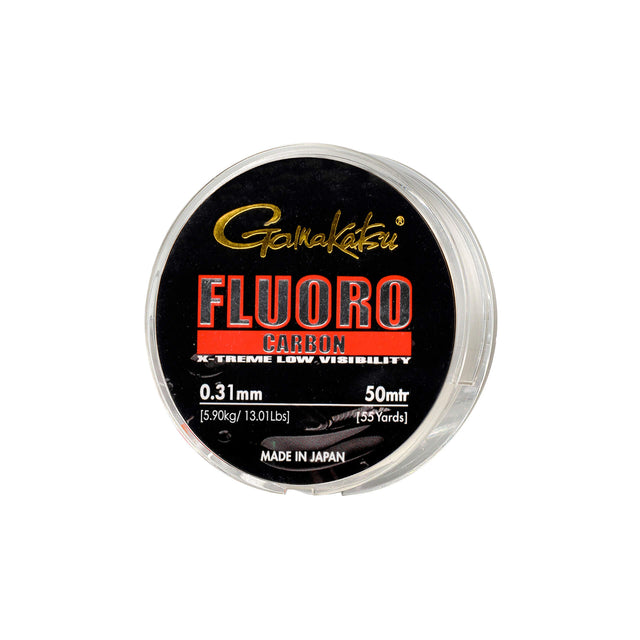 The Gamakatsu G-Line Fluorocarbon provides the perfect camouflage when targeting trout, bass, walleye and sea bass. The lines high breaking strain, outstanding abrasion properties and UV protection makes the G-Line Fluorocarbon an exceptional fishing line. The range of applications in which the line can be used is very versatile and opens a wide range of possibilities in both fresh and saltwater environments. Specialists use this line as a leader material to tie hooks or as a mainline on baitcasting reels.
Fluorocarbon

Due to the same light refraction factor as water, the fluorocarbon is barely visible to the fish.
Control Clip
For effortless unwinding of the spools fluorocarbon line.
Travel Box
Each fluorocarbon reel comes with a handy storage case.


Product Overview
Material
Breaking Strains
0,12mm / 1,04kg
0,13mm / 1,17kg
0,14mm / 1,37kg
0,16mm / 1,8kg
0,18mm / 2,4kg
0,21mm / 2,8kg
0,22mm / 3,1kg
0,26mm / 4,3kg
0,28mm / 5,3kg
0,31mm / 5,9kg
0,35mm / 7,7kg
0,39mm / 9,3kg
0,42mm / 10kg