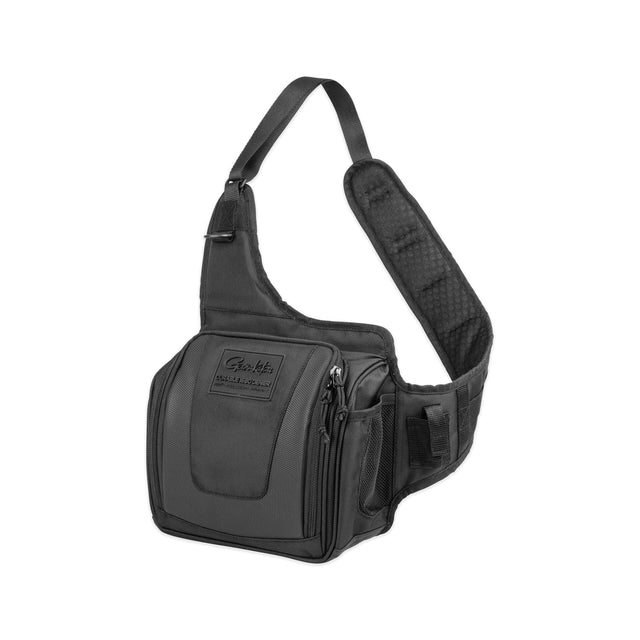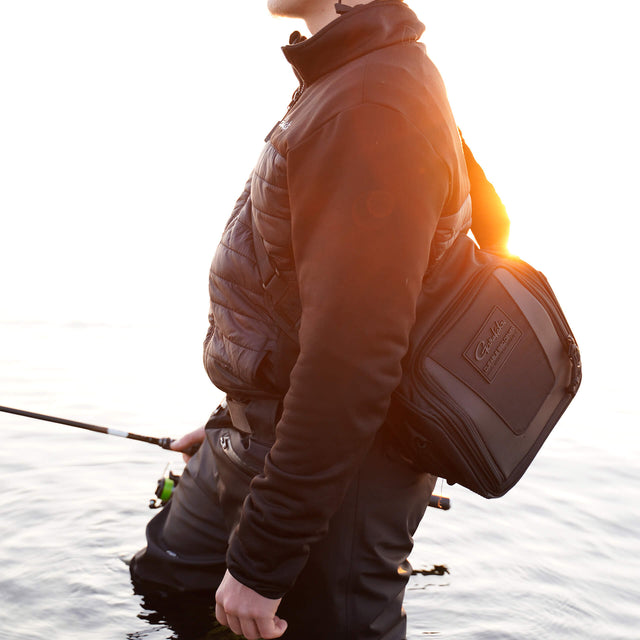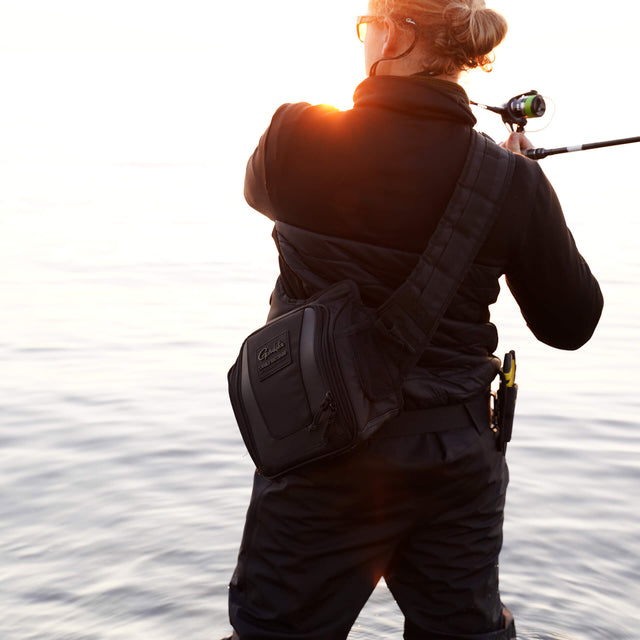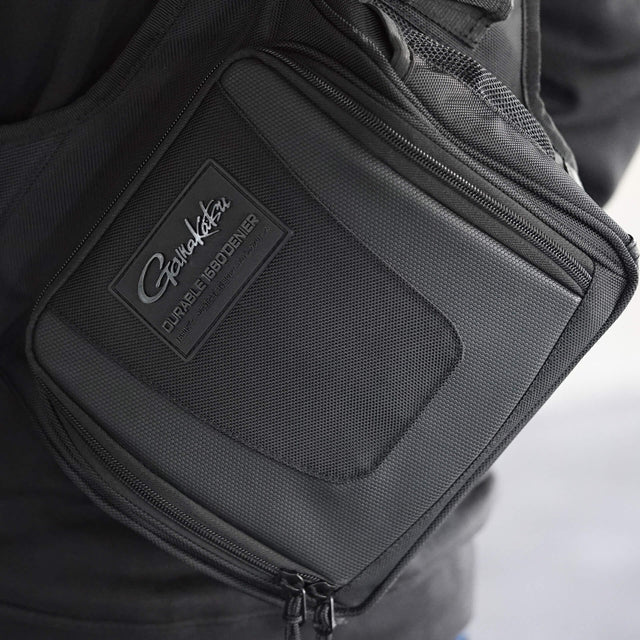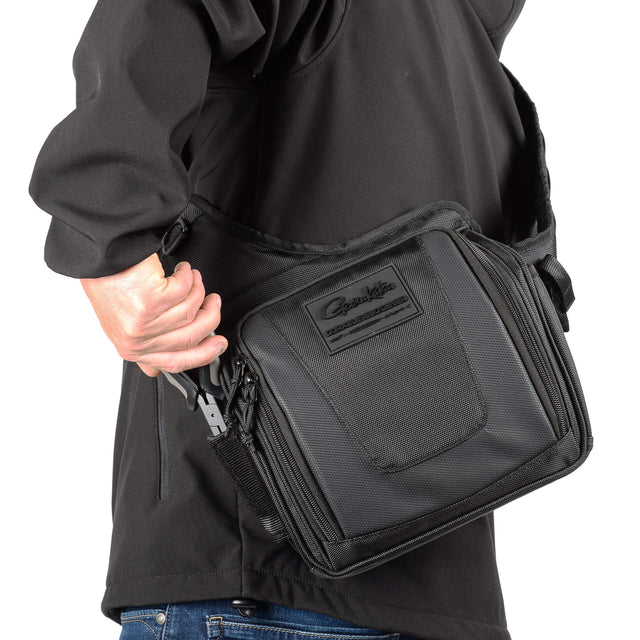 The Gamakatsu G-Shoulder Bag is designed for all-day comfort and is perfect for targeted days out angling. The shoulder bag is made from a hardwearing, durable 1650D Nylon which can easily withstand bumps, falls and general outdoor use.
Shoulder Strap
Padded shoulder strap with integrated webbing.


Padding
Padded and breathable back padding for all day comfort.


Tackle Boxes
2 x tackle boxes (20cm x 13cm x 4cm) are included with the G-Shoulder Bag.


D-Rings
2 x Heavy Duty D-Rings.


Plier Holder
Secure fit plier holder located next to the strap for quick access.
Product Overview

Materials
- Made from heavy-duty Nylon 1650D.
Key Features
- Padded: Breathable back section padded for increased all-day carry comfort.

- Durable: Made from heavy-duty Nylon 1650D.

Multiple Compartments:
- Features 2 x zip compartments
- 1 x large storage section
- 1 x elasticated side compartment
- 2 x plier holders
- 2 x D-Rings
- 6 x webbing connections.

Tackle Boxes:
- Includes 2 x tackle boxes size: 20cm x 13cm x 4cm.

Dimensions:
- Height:40cm
- Length: 40cm
- Width: 9cm

Weight
- Total Weight: 725g (Excluding Tackle Boxes)
- Tackle Box Weight:154g
Gamakatsu Luggage Overview
G-Shoulder Bag