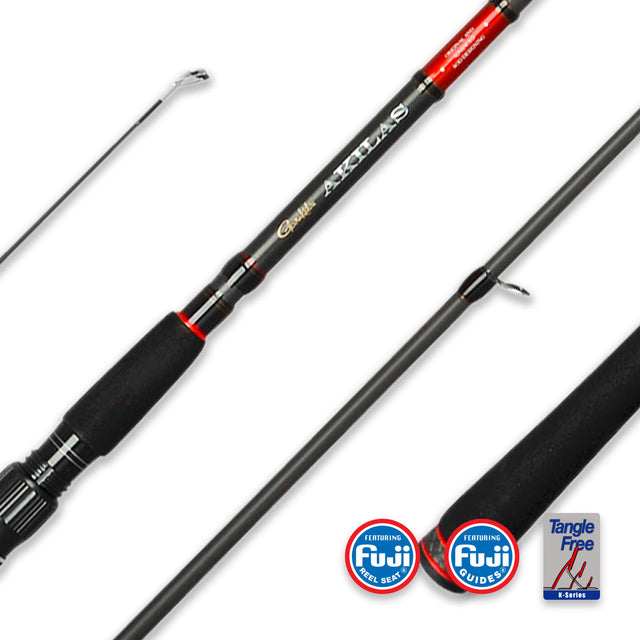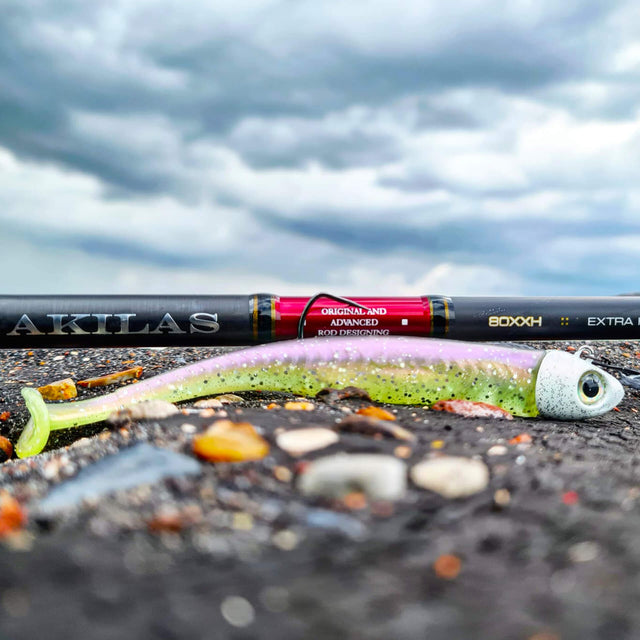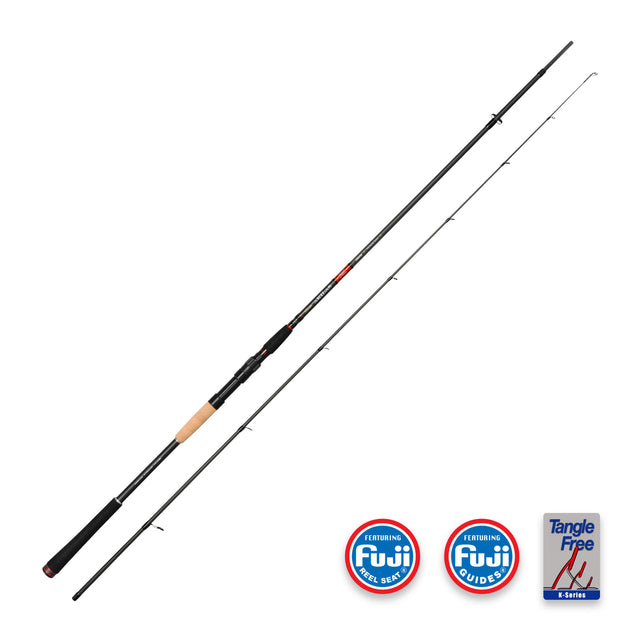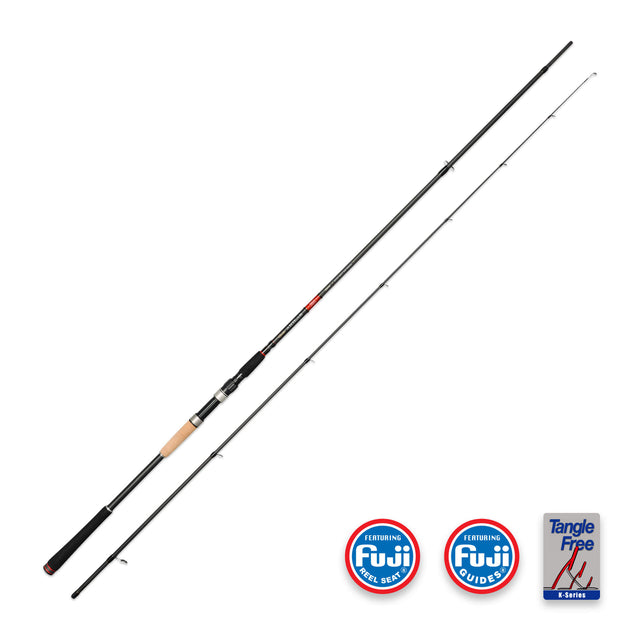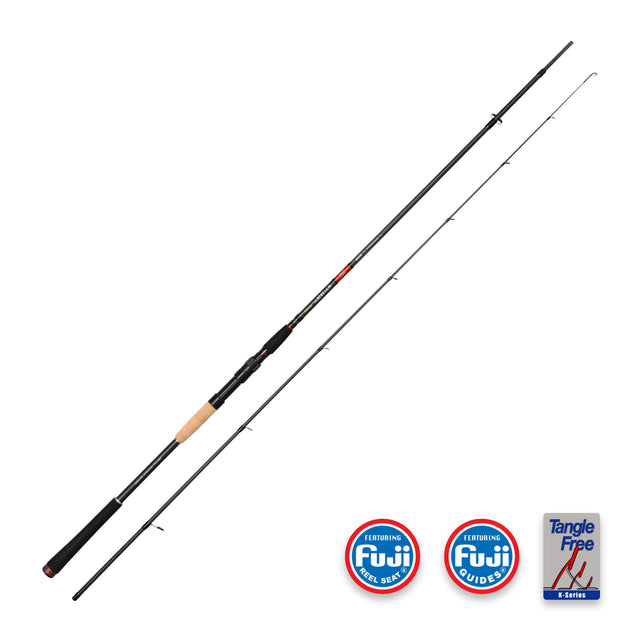 by Gamakatsu
Gamakatsu Akilas Extra Heavy Bait Special
The Gamakatsu Akilas rod range ranks among one of the best rod series Gamakatsu have ever launched on the market. The Akilas Extra Heavy Bait Special has a super-fast action suitable for casting heavier lures. The Fuji® Tangle-Free K-guides ensure accurate and long-distance casting. The rod features a spigot joint, a hook keeper and a luxurious handle made from Triple A-rated cork and a soft-touch anti-slip grip. The carbon fibre blanks durability holds up when fighting even the large predators, allowing you to focus on the fight.
Compare Model Specifications

Swipe to see more details.
Key Features
Each rod is built on craftsmanship and trust. For years the Gamakatsu Akilas rod range has been tried, tested and trusted by anglers throughout Europe.


- Outfitted with Fuji® Tangle-Free K-guide setting and Fuji® DPS reel seat.

- Rod blanks are manufactured from a premium full-carbon material.

- The butt section features a soft-touch, anti-slip grip.

- Two-section rod with integrated cork grip.

- Perfect for targeting perch, pike and zander.