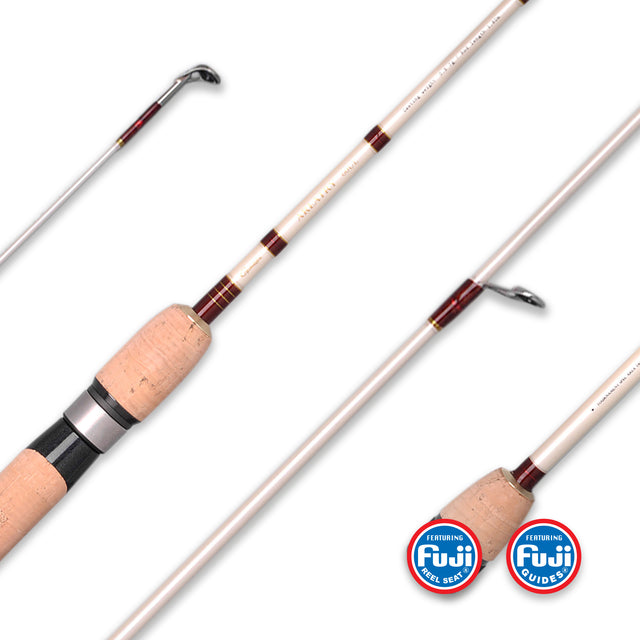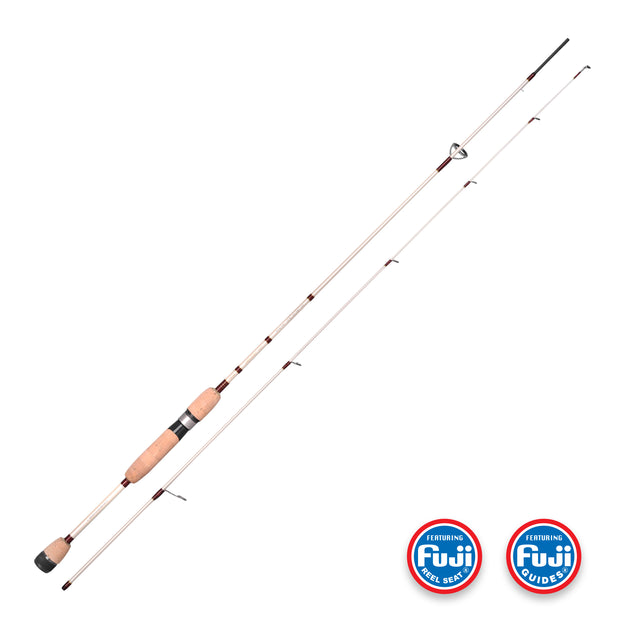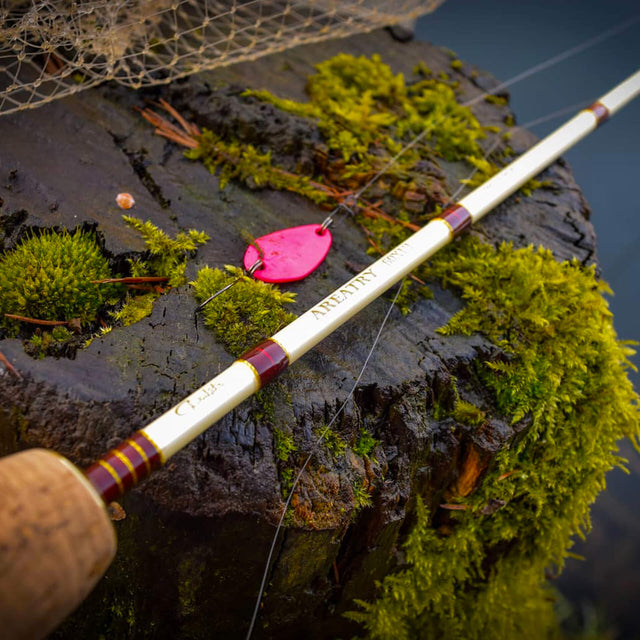 The Gamakatsu Areatry rod range is ideal for ultra-lightweight trout fishing. Each rod is fitted with a high-end Fuji reel seat, Fuji guides and manufactured from 24T carbon. The rods have a subtle, parabolic action that enhances the casting performance with ultra-lightweight lures. Another advantage is that small, cautious trout notice little to no resistance when nibbling bait, which provides more time to hook the fish.
Compare Model Specifications

Swipe to see more details.
Key Features
- Made from 24T Carbon Fibre carefully engineered to create a fast and responsive rod range.

- Built for Ultra Light angling. Each rod features highly parabolic blanks making angling with even the smallest softbaits a pleasure. The carbon fibre blanks are highly sensitive and feature a thin yet durable blank structure, perfect for Ultra Light Trout Fishing.

- Each rod within the Areatry range are equipped with a High-End Fuji Reel Seat & Fuji Single Leg Guides.