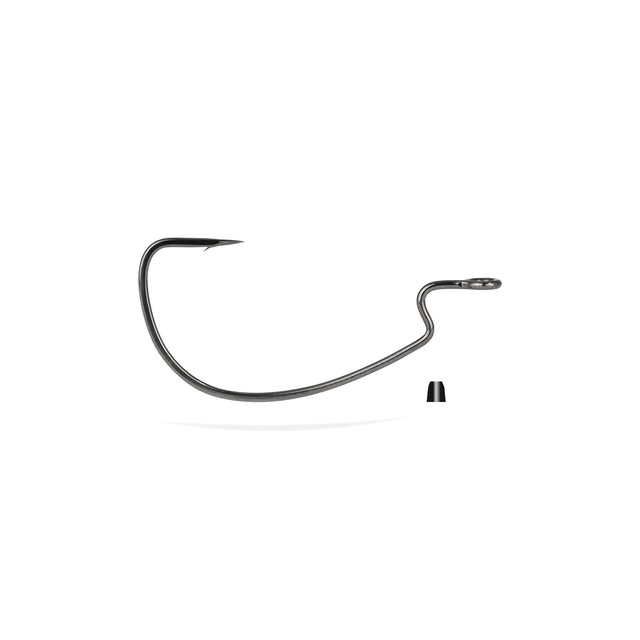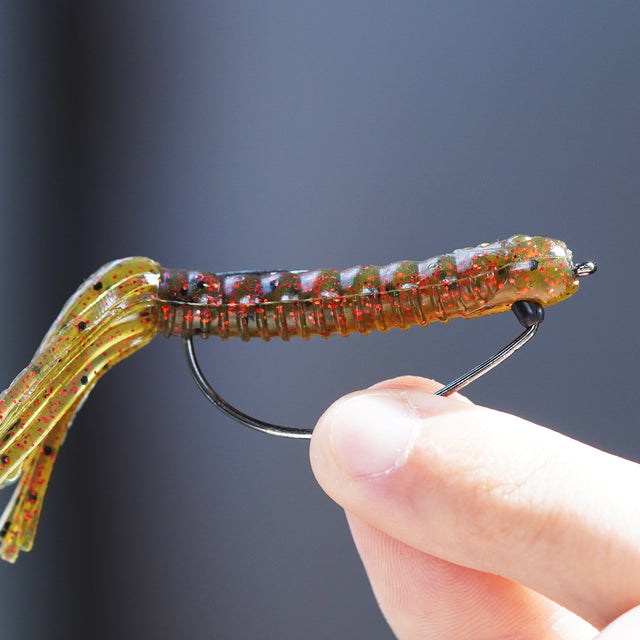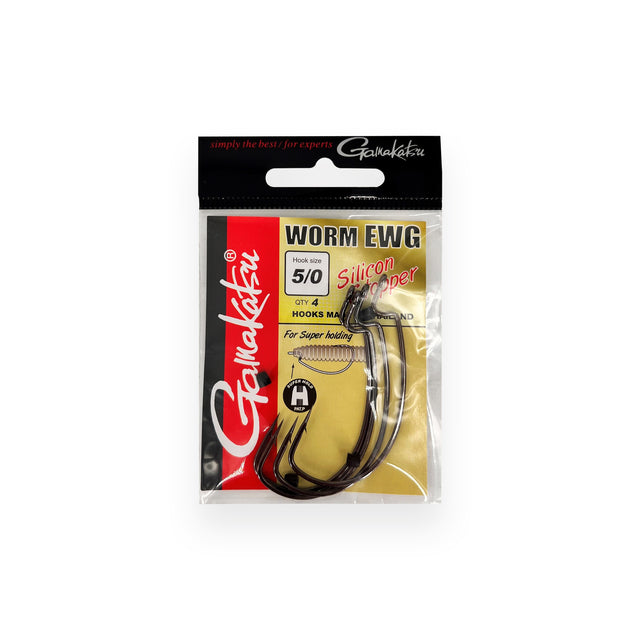 Offset hooks, such as the Worm Offset EWG, excel in areas prone to snagging. Perfect for finesse techniques, jigging and fishing in weedy conditions. The wide arc ensures a secure hook set, while the sharp barb enhances grip. The silicone stopper holds the lure securely in place and is a great way to save material.
 Hook Bow
EWG stands for Extra Wide Gap.


Tip and Barb
As with all Gamakatsu hooks, you can expect reliability, durability and a world-class, ultra-sharp hook tip.
Eye
The large eye makes tying easier and gives the lure extra freedom.
Stopper
Silicone stopper to secure the lure.