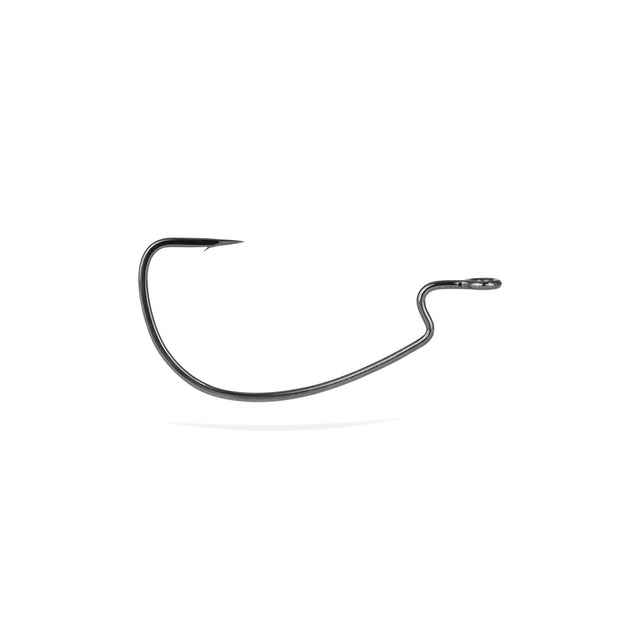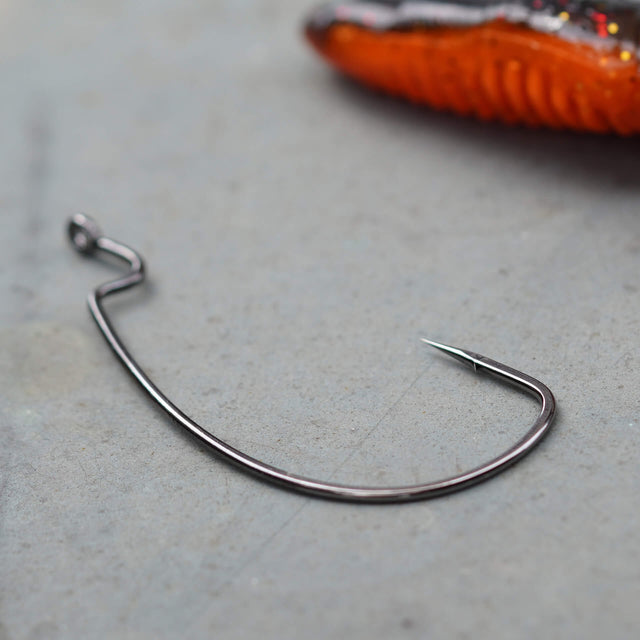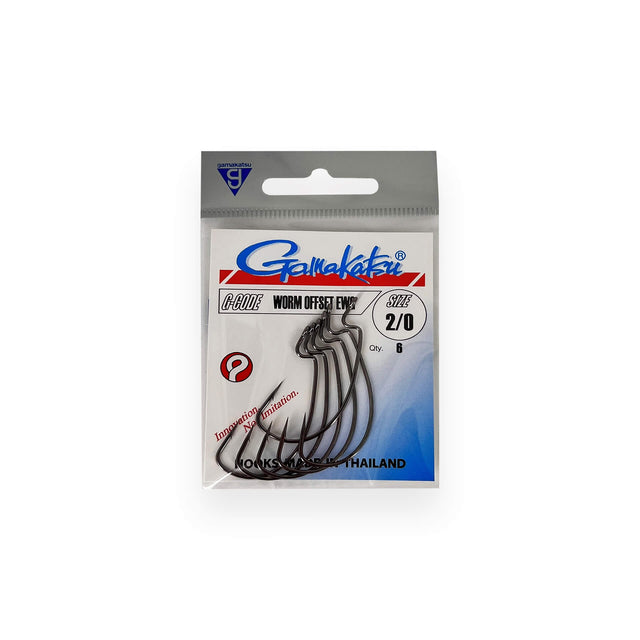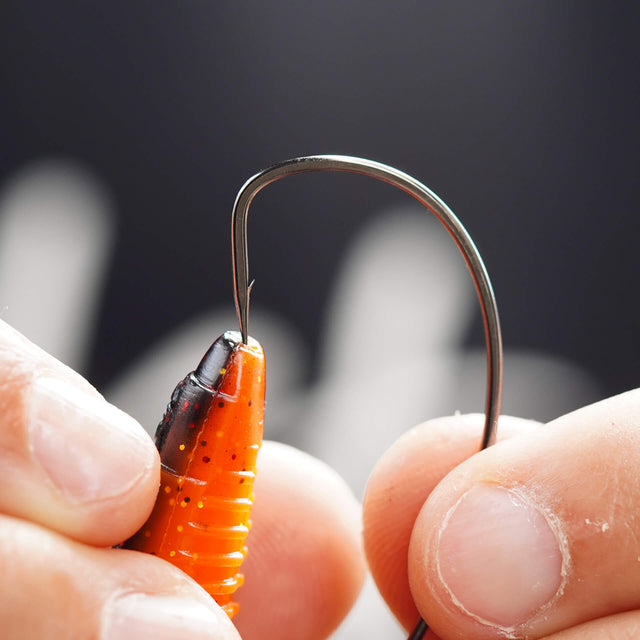 The Worm Offset EWG is a special hook for fishing with large baits, where "EWG" stands for "Extra Wide Gap". At the moment of the bite, the fish pushes the hook upwards, leaving the tip of the hook free to set. The Worm EWG Offset is suitable for a variety of finesse techniques as well as soft jerks and weightless rigged pike lures.
 Hook Bow
EWG stands for Extra Wide Gap.


Tip and Barb
As with all Gamakatsu hooks, you can expect reliability, durability and a world-class, ultra-sharp hook tip.
Eye
The large eye makes tying easier and gives the lure extra freedom.